Environment observation.
In an ideal world, drivers would enjoy a perfectly clear view that allows them to concentrate fully on driving the vehicle. Unfortunately, things are very different in the real world, where their view can be impaired by fog, snow and rain. The risk of drivers being distracted by the unpredictable behavior of people and animals in the vicinity of the vehicle poses a further hazard.
Contact
Digital Products and Services
Knorr-Bremse Systeme für Schienenfahrzeuge GmbH
Head-On Collision Avoidance Systems: Environment Observation Technology Lends Light Rail Vehicle Drivers a Helping Hand
Sensor systems installed on the front of light rail vehicles can detect objects in the vehicle's path, such as people and cars. The system evaluates the situation and warns the driver if a collision is imminent. By changing the configuration of the sensors, the assistance systems can be adapted to local conditions and traffic patterns (e.g. different countries, topographies and driving cultures). Since rail vehicle drivers must also drive by sight in a road traffic environment, they have full responsibility for controlling the vehicle at all times. If a head-on collision avoidance system triggers automatic braking, the driver can always increase the degree of braking or completely override the braking command.
Knorr-Bremse offers these assistance systems – including full vehicle integration and commissioning – for light rail vehicles. The solutions are based on Bosch systems consisting of a camera and radar sensor, in turn derived from systems used in the automotive industry.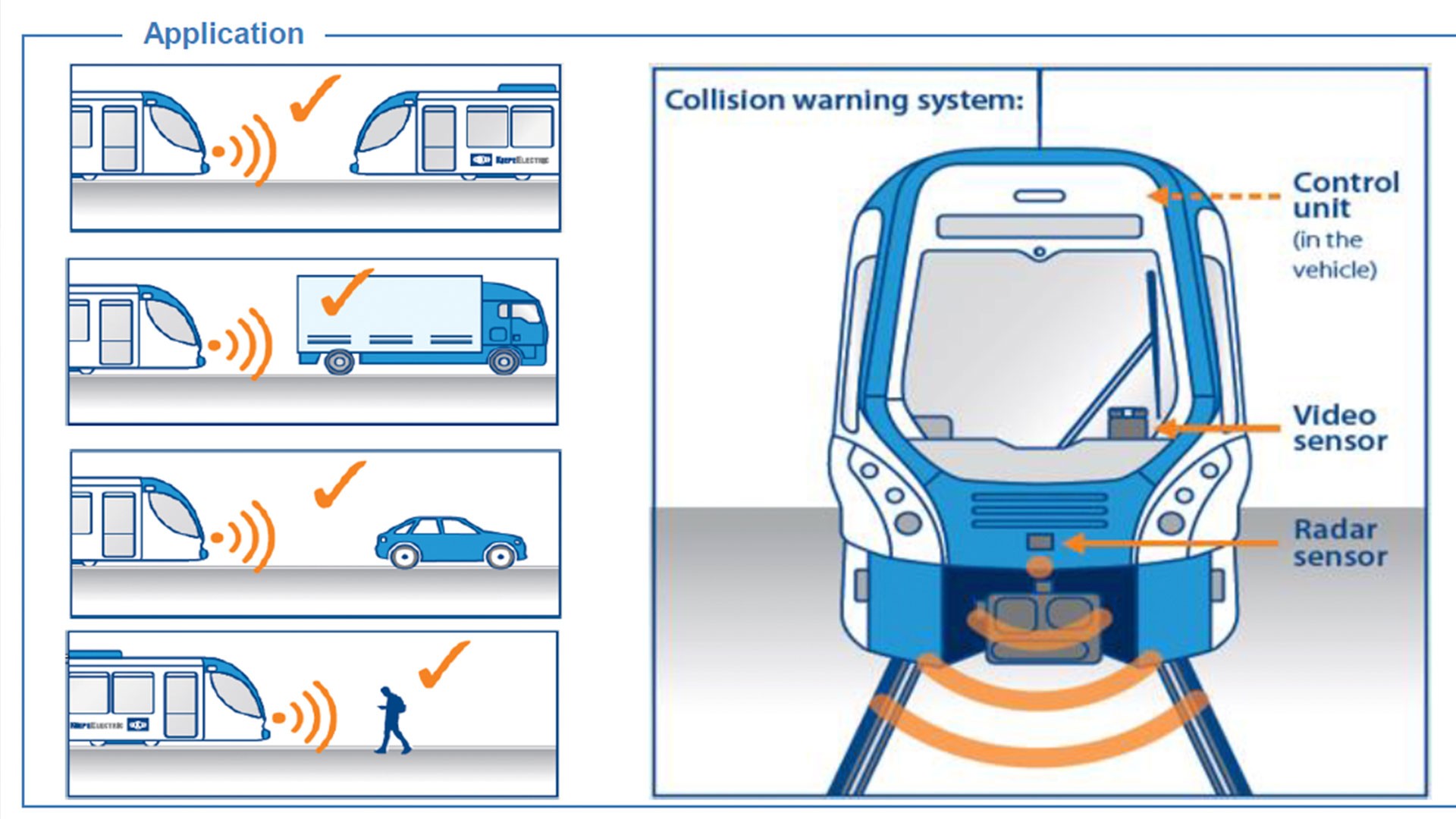 Driver assistance for the Light Rail Vehicle Hannover






Unique Environment Observation for Main Lines and Shunting Yards
Knorr-Bremse has augmented its digitalization and data-based business solutions strategy by acquiring a minority stake in Israeli start-up Rail Vision, one of the rail industry's leading suppliers of obstacle detection and classification software and sensors.
Rail Vision's unique cognitive sensor fusion technology combines electro-optic sensors in the visible and infrared spectrums with artificial intelligence. The system detects objects from a distance of up to two kilometers and classifies them in real time. Pathfinder technology also allows it to continuously assess the risk of collision with other rail vehicles. If danger arises, it provides the driver with visual and acoustic warnings and can also send an alert to the command-and-control center.
The system's flexible architecture supports an exceptionally broad range of customer applications. Using a suitable selection of sensors, systems can be configured for mainline passenger or rail freight operations. Other use cases and supplementary functions include, for example, image-based navigation, GIS mapping and predictive maintenance.
As the rail industry's integration partner, Knorr-Bremse has been working with Rail Vision on an SBB pilot project involving the use of environment observation in shunting yards.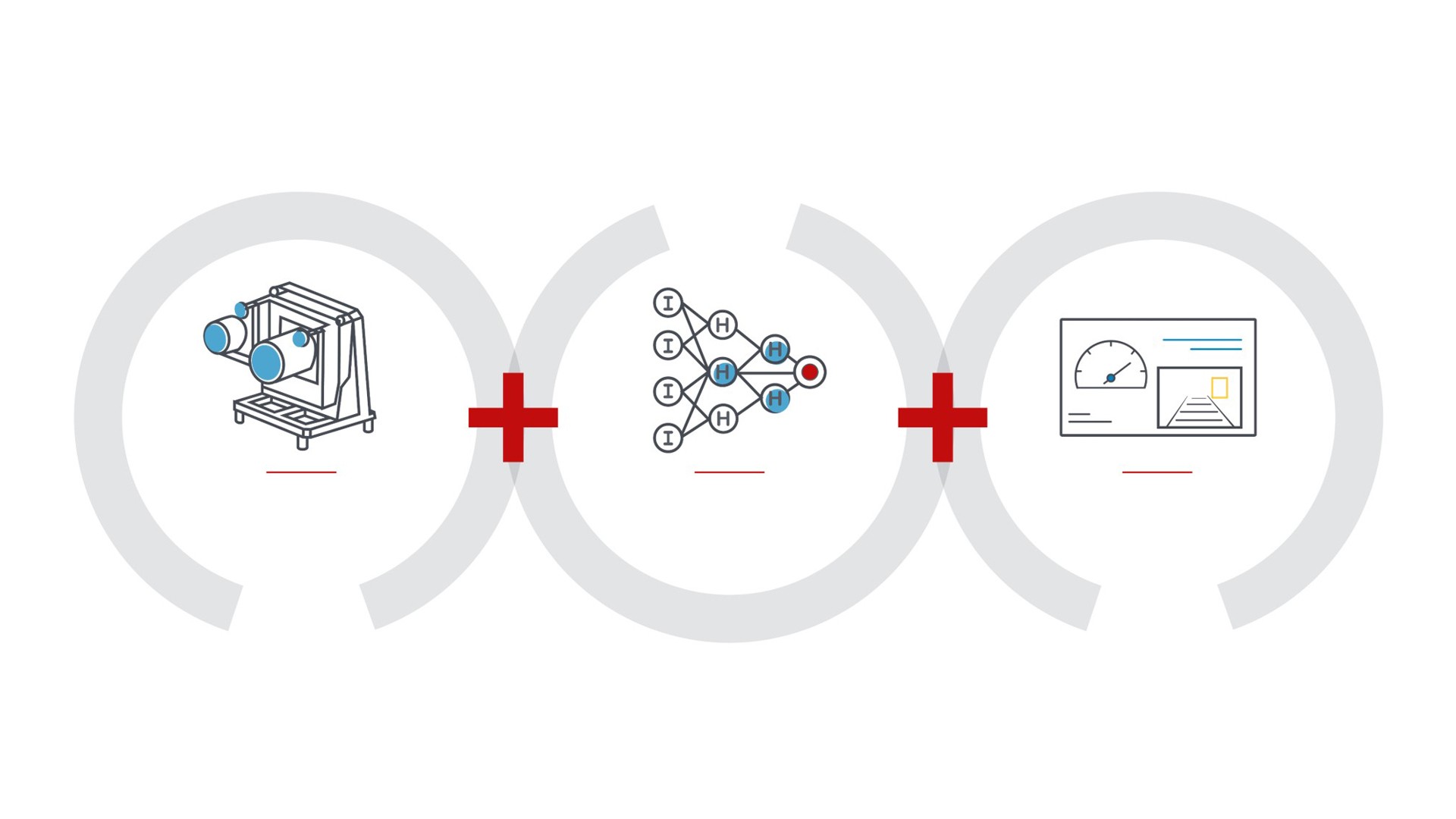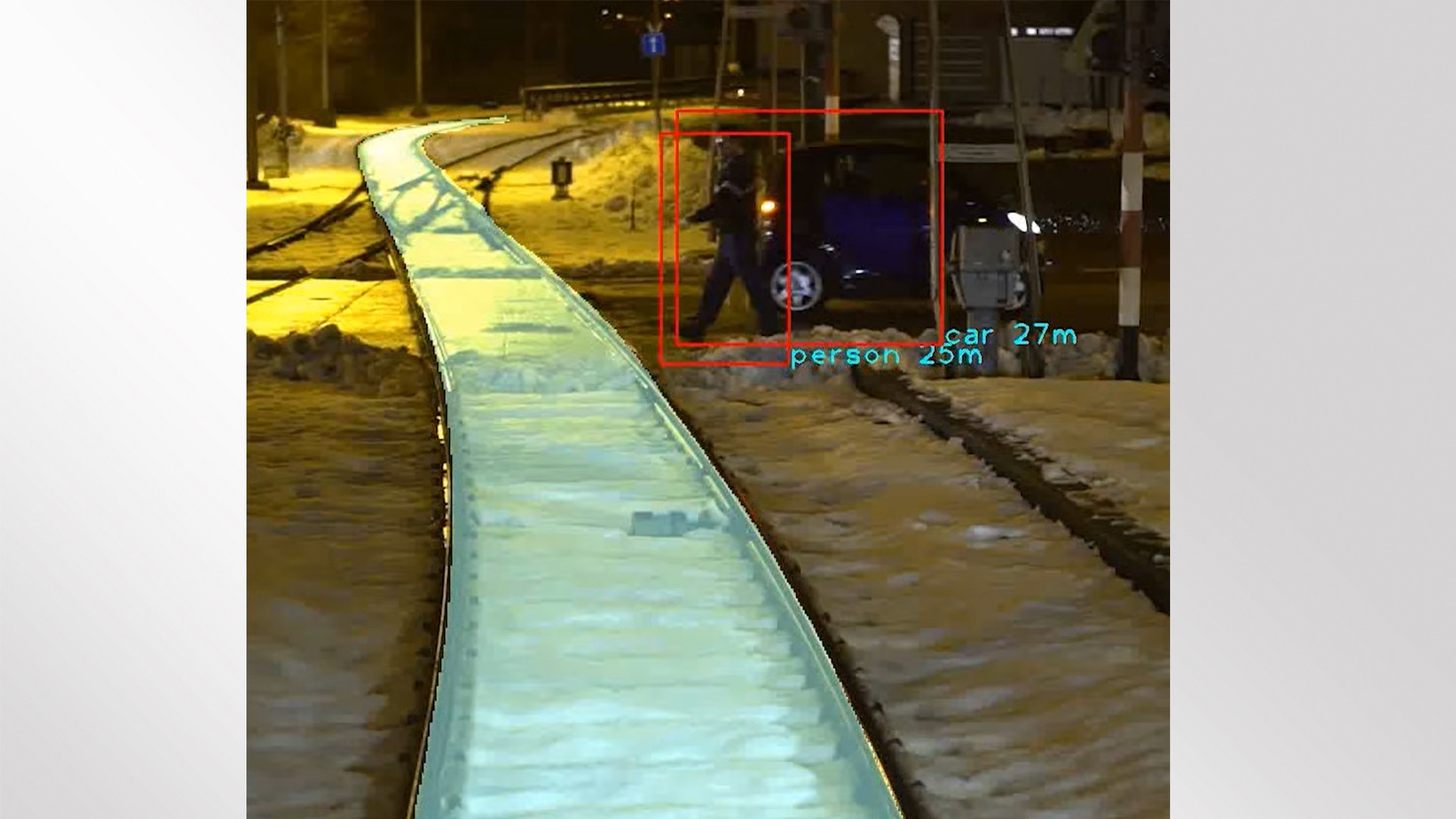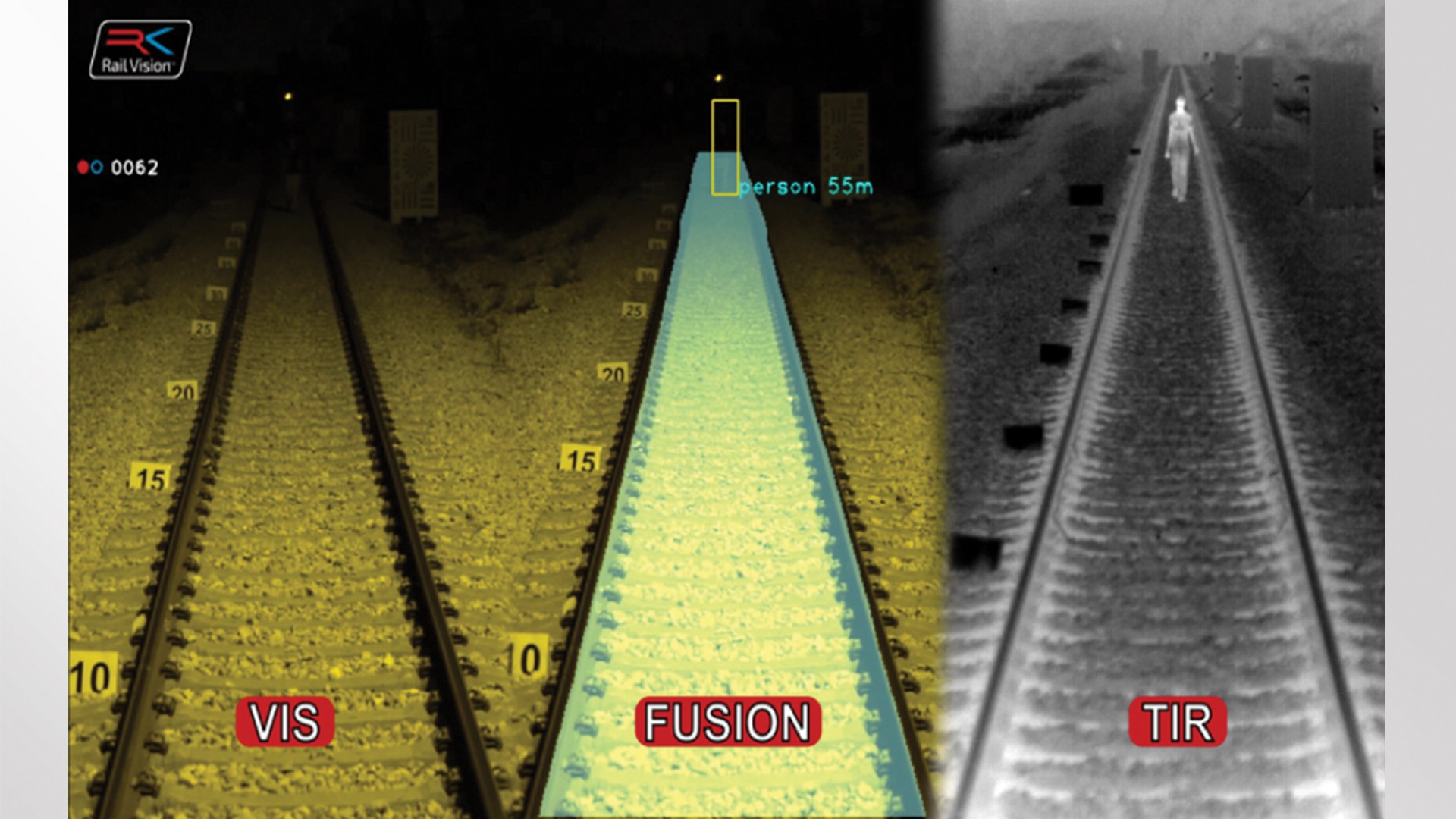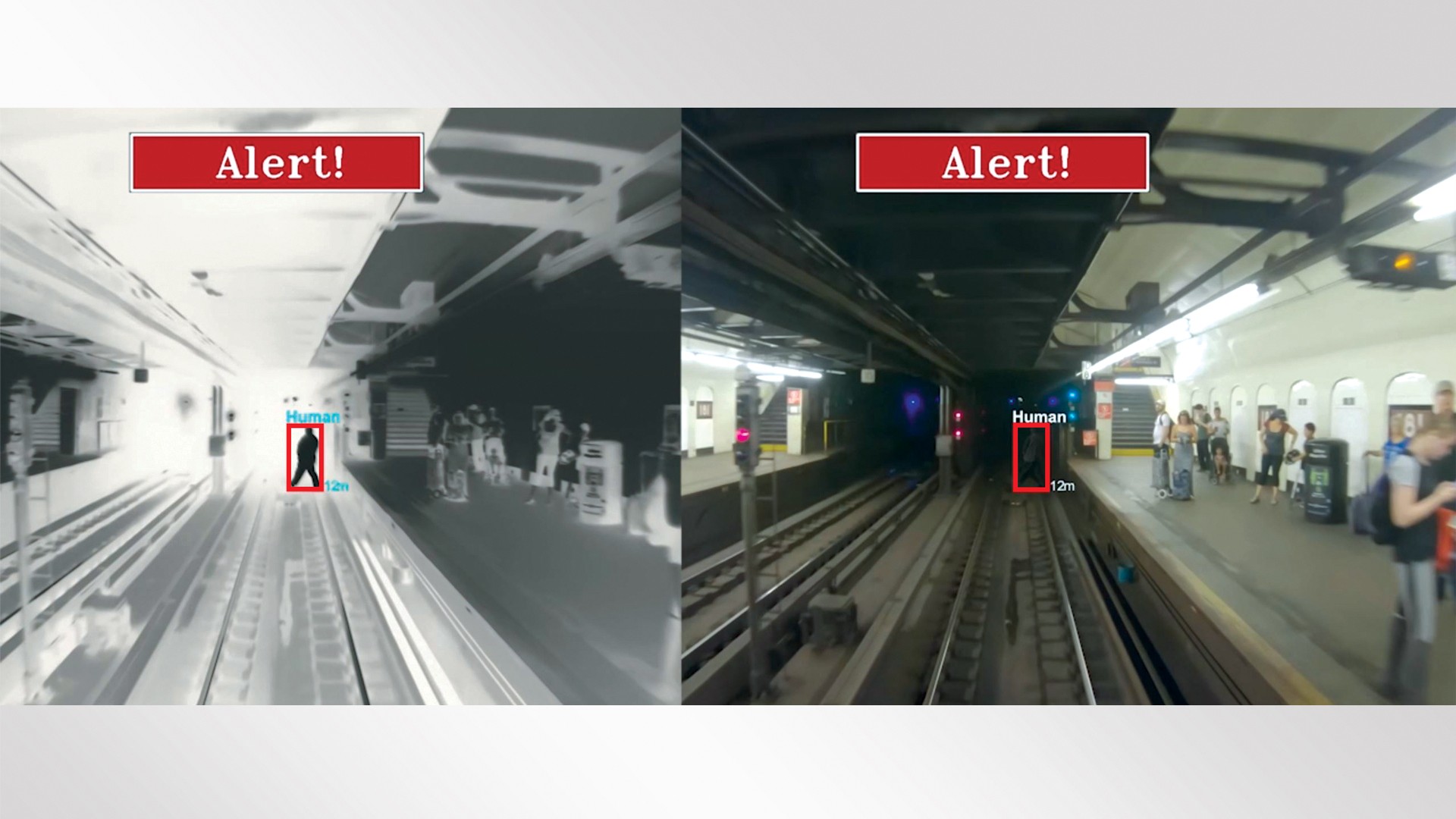 Knorr-Bremse and Rail Vison
Combining Rail Vision's artificial and digital intelligence knowledge with our long-term expertise in mechanical engineering and mechatronic systems as well as our global background, we want to reach our common goal to improve the railway industry.
Watch the video and learn more about how we increase the safety level within vehicles together.



Back to overview: Digital Solutions