Cybersecurity.
The growing complexity of transportation systems coupled with the mobility sector trends of digitalization and connectivity puts modern trains and fleets at greater risk of cyberattacks. Systemic cybersecurity concepts to counter this threat are supplied by Selectron, the Knorr-Bremse Group's Center of Competence for product cybersecurity in the rail vehicle business.
Contact
Digital Products and Services
Knorr-Bremse Systeme für Schienenfahrzeuge GmbH
Internal Protection Against External Threats
Designed to ensure comprehensive protection for all digital applications, our security architectures provide an integrated defense against external attacks. Selectron's Threat Detection Solution (TDS) monitors the data streams of the TCMS network and all the Knorr-Bremse equipment on board the rail vehicle. The solution is also fully backwards compatible for efficient integration with legacy systems. Configured to the customer's specifications, it uses techniques such as anomaly detection to detect planned attacks before they occur, allowing the operator to take the appropriate countermeasures.
The security architecture is built on a strategy of internal protection against external threats. The overarching Defense in Depth concept provides a firewall that employs coordinated measures to protect vehicles at the system level as well as at their interfaces with the outside world.
The EU's NIS Directive requires rail operators to continuously monitor their control systems and report any unusual patterns of network traffic. As well as enabling safer rail vehicle operation, Selectron's TDS also ensures compliance with these legal requirements.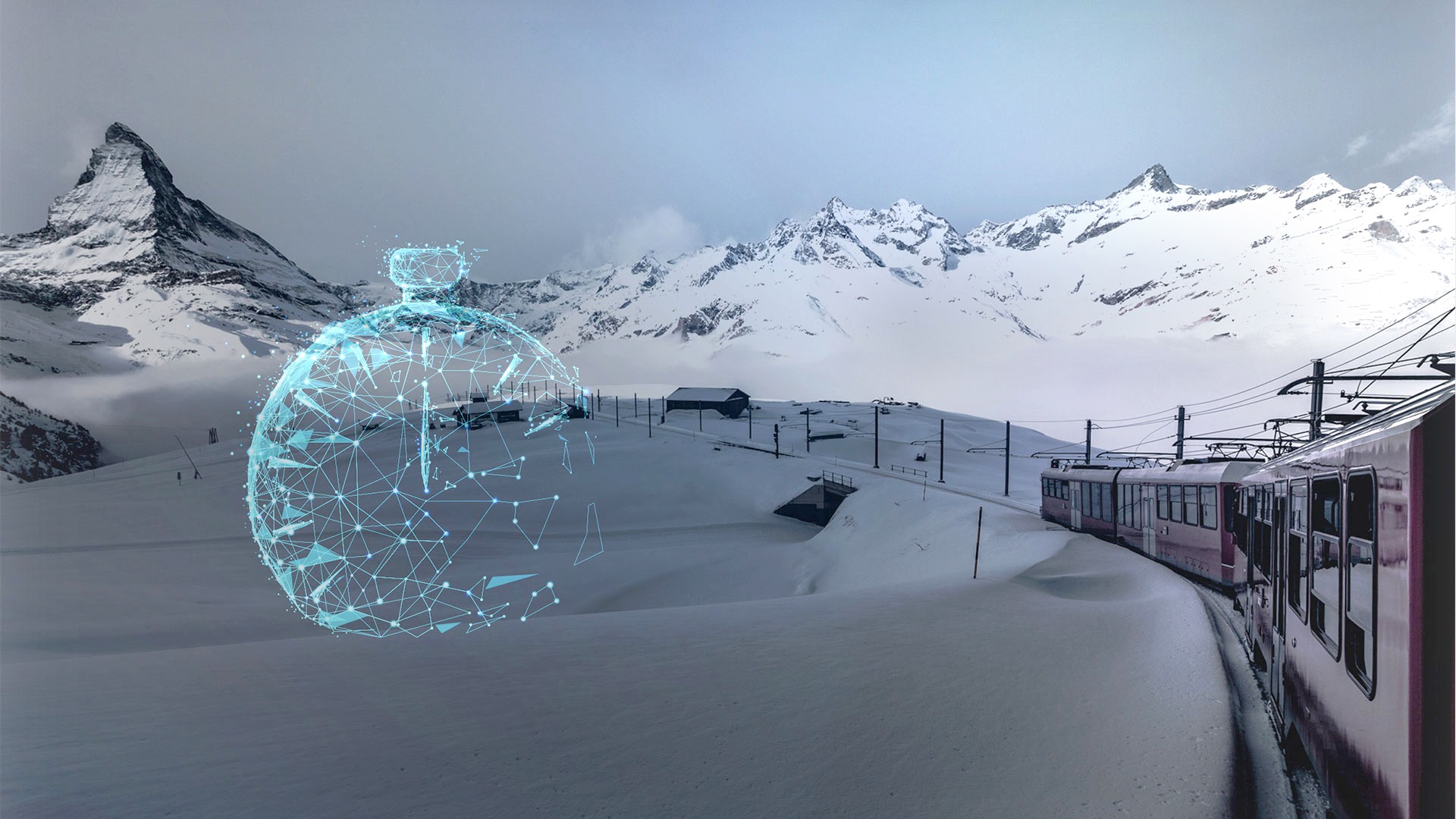 Secure, Reliable Rail Vehicles That Can Defend Themselves Against Attacks
Our consistently holistic approach is firmly focused on ensuring that rail vehicles are secure, reliable and able to defend themselves against attacks throughout their entire life cycle. Knorr-Bremse also supports its customers with certificate management and with the integration of third-party products into their digital system landscape. And of course, the Company also works closely with rail manufacturers and operators on the development of new cybersecurity standards.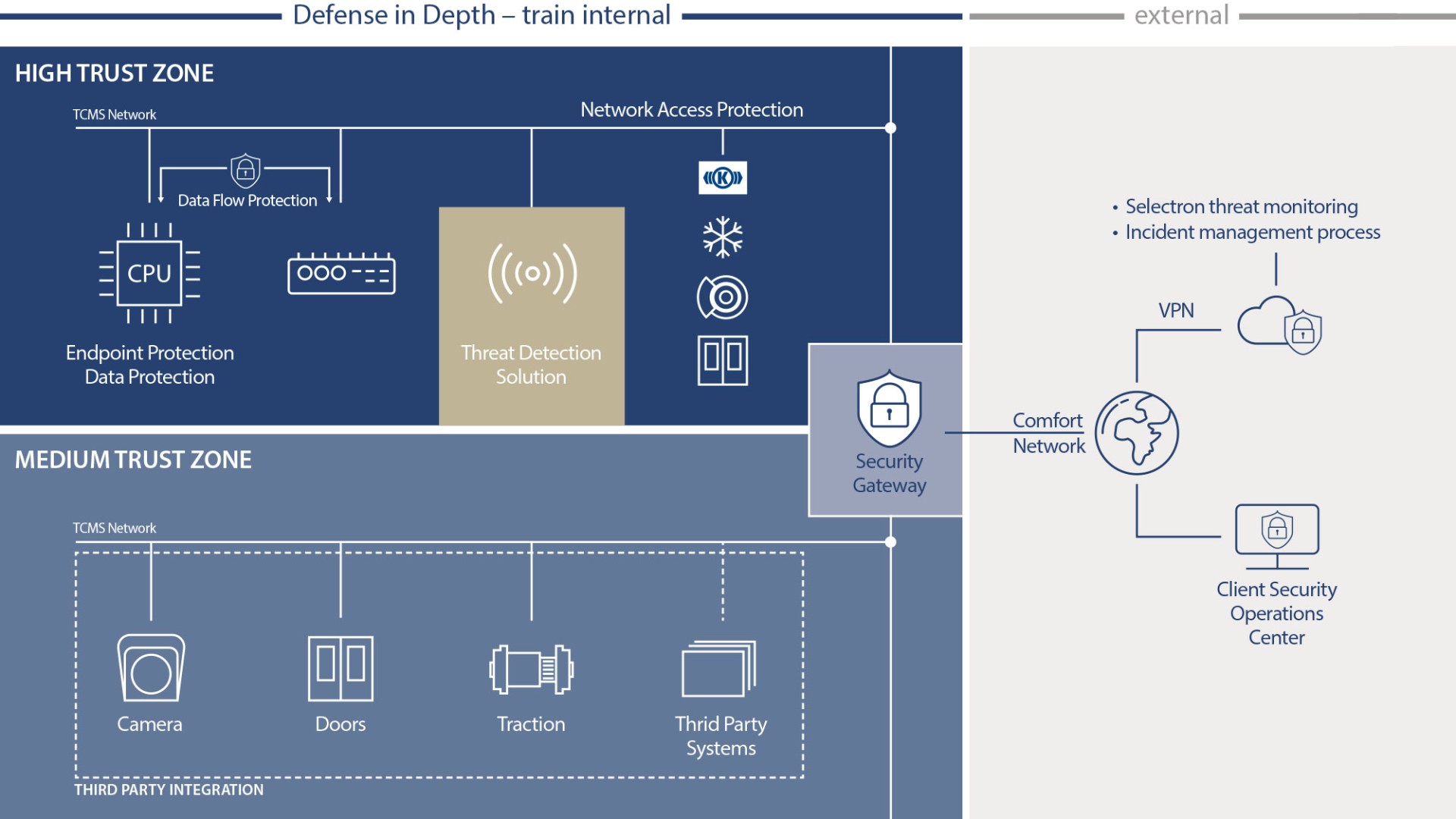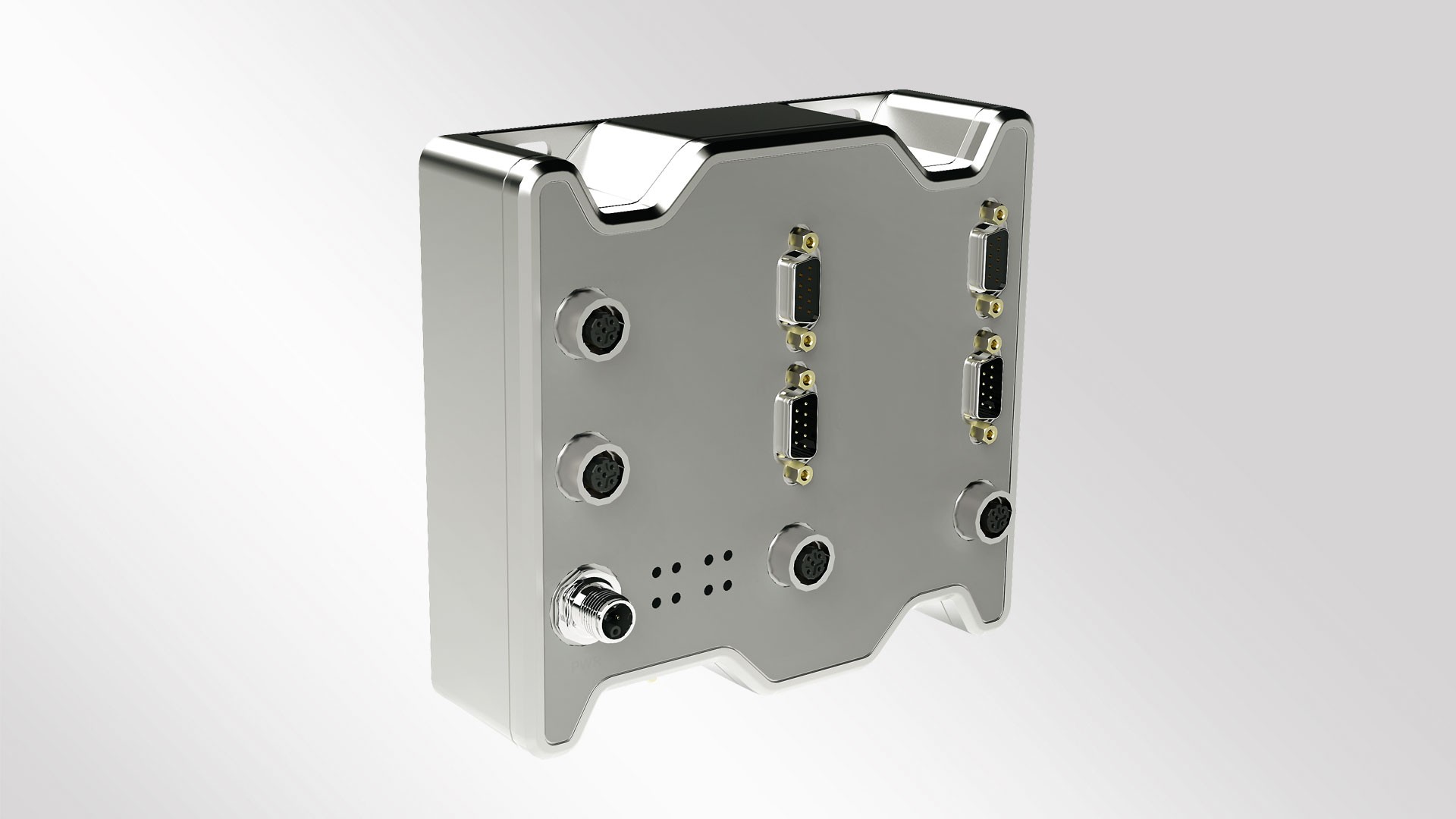 Back to overview: Digital Solutions