Sanitary Systems.
As far as passengers are concerned, toilets are the most conspicuous rail vehicle systems – and largely responsible for ensuring a pleasant journey. The top priorities are reliability and first-class hygiene.
Featuring state-of-the-art subsystems and generous maintenance cycles, Knorr-Bremse's sanitary systems are not just bywords for exceptional reliability and operational efficiency. They are also setting new benchmarks for sustainable passenger comfort. Thanks to more than 40 years of experience in the field, industry-leading attention to quality, and exceptionally highly trained engineers, the company creates innovative solutions that include fully integrated sanitary systems and all-in-one toilet cabin modules for rail vehicles.
Contact
Sanitary Systems for Rail Vehicles
Knorr-Bremse Rail Systems Italia S.r.l.
Sanitary Systems for Rail Vehicles
Knorr-Bremse Evac GmbH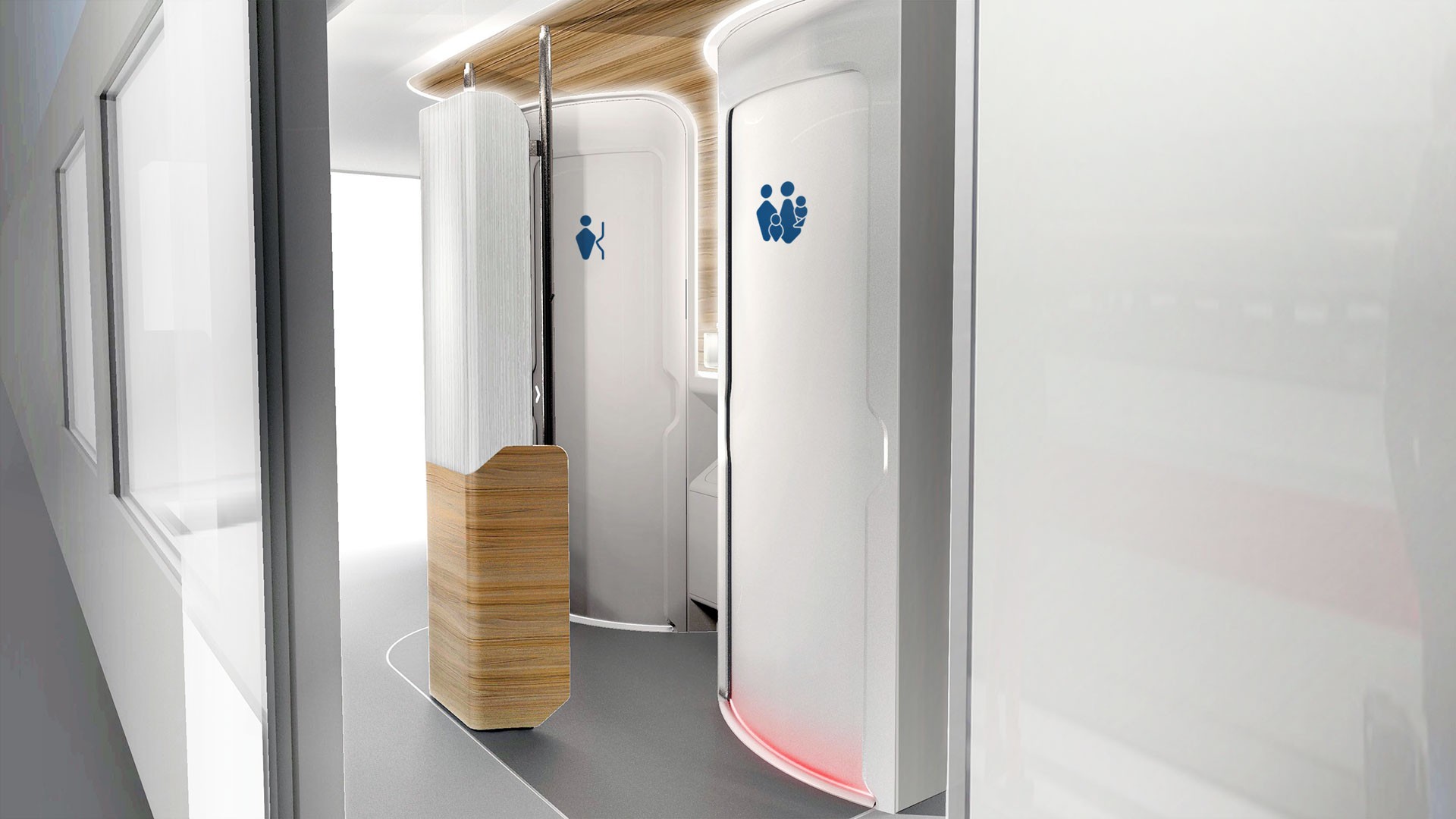 21136 S Wilmington Ave
Carson, CA
90810
United States of America - United States

Systems for OEM customers and modernization projects
The Knorr-Bremse subsidiary builds bespoke systems for original equipment manufacturers and modernization projects, precision-tailored to each customer's needs. Backed up by Knorr-Bremse's global service and replacement parts network, the brand is genuinely close to its customers, with a local presence almost everywhere rail vehicles operate. Thanks to Knorr-Bremse's equally globe-spanning production network, Evac can satisfy the most demanding localization requirements.