Condition Monitoring.
Fleet operators can only draw up rock-solid schedules if the condition of fleet vehicles and their complex systems is totally transparent. As a supplier of all kinds of safety-critical systems, Knorr-Bremse also provides the software for managing these systems' condition-based maintenance (CBM). After all, data only adds value once it is turned into usable information which operators or maintenance specialists can incorporate into their workflows.
Current technologies only support detailed data collection by the vehicles themselves. To reliably identify complex fleet maintenance requirements and optimize availability, more sophisticated solutions are needed. To create such solutions, you need in-depth experience of both operations and maintenance. Knorr-Bremse's many years of design and service expertise make the company the ideal partner for customers in need of CBM.
Effortless Optimization
A CBM system is essentially "organic" – just as vehicles, maintenance schedules and accumulated experience are organic. Lengthy experience of operations and maintenance makes it relatively easy to optimize such a system, because the algorithms can be adapted to individual vehicles or entire fleets without carrying out major "surgery".
CBM applications are extremely varied. Take streetcars, for example. Typical applications range from optimizing maintenance to continually monitoring the performance of HVAC systems through to optimizing their energy consumption. Knorr-Bremse can offer customers highly customized service models based on combinations of multiple requirements. These models guarantee fleet availability or maintenance services within agreed timeframes, or based on stable, predictable costs – with no unpleasant surprises.
Contact
Digital Products and Services
Knorr-Bremse Systeme für Schienenfahrzeuge GmbH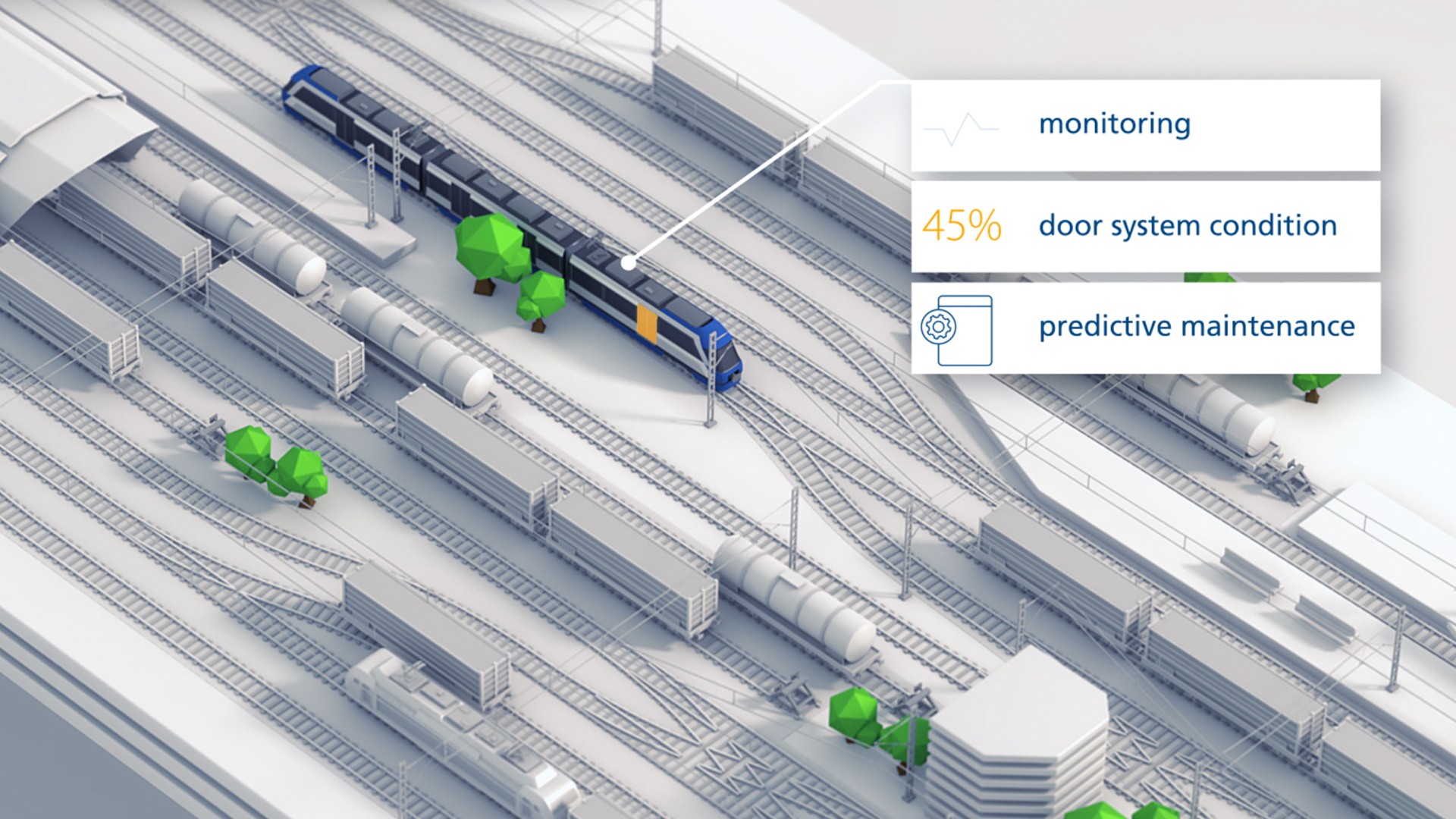 To provide suitable connectivity solutions plus the necessary service and fleet management software, Knorr-Bremse works closely with best-in-class partners:
Connectivity based on well-established technology from the freight sector (Nexxiot)
Thanks to a stake in respected Swiss startup Nexxiot, Knorr-Bremse will be able to roll out even more comprehensive data-driven services and Software as a Service (SaaS) solutions. Nexxiot is a leading supplier in the tech trade sector and specializes in transforming freight cars and containers into networked assets by equipping them with IoT technology. This technology drives the freight car tracking systems that will be supplied by Knorr-Bremse. The two partners are also working together to build connectivity into existing and future subsystems.
In the first instance, applications for condition-based diagnostics and the early detection of damage or wear and tear use the sensors already installed in vehicle subsystems to detect, for example, changes in pressure, temperature and acceleration.
Subsequently, these signals must be uploaded into the cloud for processing. To do this, Knorr-Bremse relies on well-established technology from the freight sector that is already used in more than 200,000 connected assets.
Integrating digitalization into customer processes (Railnova)
Knorr-Bremse's digitalization strategy, with its focus on data-driven business solutions, is further strengthened by the company's minority stake in Belgian startup Railnova. Railnova is already one of the rail industry's leading suppliers of telematics and fleet management solutions, as well as maintenance workflow software.
These technologies, which can be used independently of the actual rail vehicle concerned, include solutions for operators, leasing companies, maintenance specialists and manufacturers. With over 3,000 units installed, the business model has proved how well it works in the marketplace. This makes it the perfect, logical supplement to the product and systems expertise which Knorr-Bremse has already acquired as both manufacturer and life-cycle partner.



Back to overview: Digital Solutions