From Road to Rail.
Shift2Rail means exactly what it says… for more than 10 years, this European technology initiative has supported promising innovations that aim to shift traffic from road to rail. Now the initiative is set to continue in the form of Europe's Rail Joint Undertaking (ERJU). And Knorr-Bremse is a founding member.
The idea of the greenest, most sustainable mode of transportation – per capita/ton of goods transported – has always been closely associated with rail. But this is no cause for complacency, from either an industrial or a political perspective. Hence Europe's Shift2Rail technology initiative, which has been the main hub of all EU research and innovation activities in the rail sector for more than ten years, shepherding projects from initial concept through to final demonstrator.
Most recently, the initiative came under the aegis of the Horizon 2020 research program, and then became a mainstay of the program's successor, Horizon Europe (2021 to 2027), now known as ERJU. Knorr-Bremse, currently involved in six ongoing S2R projects, was selected by the EU as one of the 25 founding members of ERJU.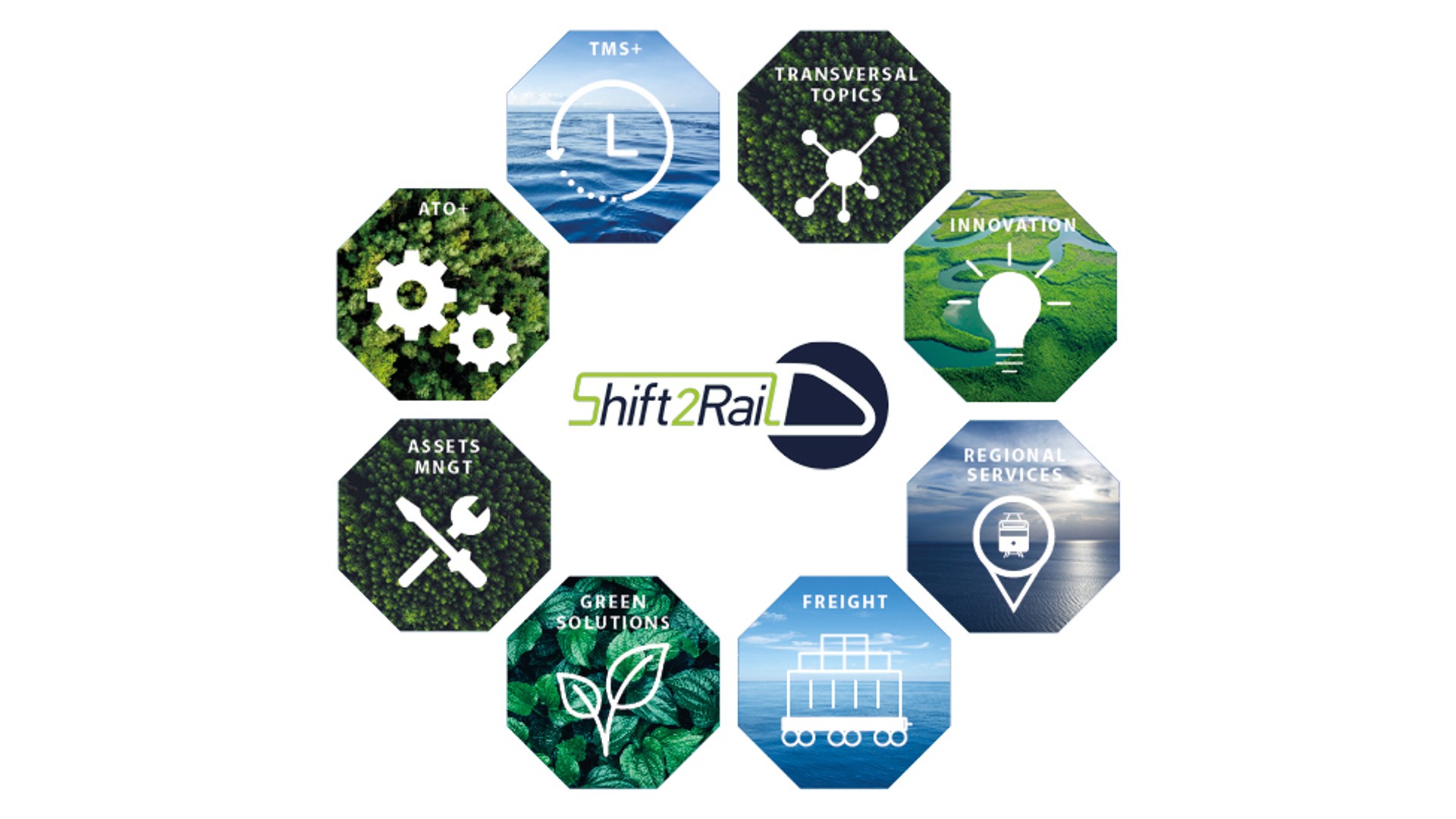 "Taking it up to the proverbial next level"
The initiative has a clearly defined vision and mission: Tomorrow's eco-friendly mobility will give even higher priority to passenger and freight traffic, and further improve its climate footprint by adopting innovative technologies. The costs will be jointly borne by a public-private partnership (PPP) between Europe's rail industry and the European Union. Big players – including operators, vehicle manufacturers, systems suppliers like Knorr-Bremse, as well as research institutions and companies involved in transportation infrastructure – will pool their expertise for this purpose.
"While we've made great efforts in recent years, they haven't been enough to achieve Europe's ambitious climate targets or deliver what the market must provide to cope with rising passenger numbers and the growing demand for freight transportation," explains Martin Ertl, Vice President Innovation and Portfolio Management at Knorr-Bremse Rail Vehicle Systems. "To fulfil our responsibility to society and the environment, we've got to take it up to the proverbial next level."
Redefining rail transportation: from intermodal end-to-end travel to automated train operation (ATO)
With ERJU, moving up to the next level has now become official policy. "The main priority is to redefine the role of rail transportation in tomorrow's mobility landscape," confirms Ertl. Whereas S2R focused primarily on developments for rail vehicles and rail-vehicle subsystems, as well as infrastructure, ERJU is clearly starting from the broader premise of automation and digitization.
This is no surprise – both concepts are most likely to actualize the enormous potential of rail as the core of a tight-knit, highly efficient passenger and freight transportation network. Key elements include the automation of processes such as train assembly and brake testing, intermodal end-to-end transportation based on digitized supply chains, and in particular, automated train operation (ATO) – the next major step forward for the industry – which in turn relies on reproducible braking distances (RBD). Knorr-Bremse's RBD project aims to significantly reduce braking distance variance and inconsistency. In turn, this would shrink train times and boost train frequency, providing additional transportation capacity on existing infrastructure without compromising on safety. More people – including city dwellers, long-distance travelers and commuters – would be able to travel faster and more efficiently from A to B.
"No doubt about it – this kind of 360-degree, systemic focus on rail is a huge challenge," says Ertl as Head of Innovation. "But who else is capable of tackling it if not the industry's major players?"



Back to overview: Newsforum