INNOTRANS 2022: KNORRBERT TALKS US THROUGH THE TRADE FAIR
At last! After a four-year break, this year saw the triumphant return of InnoTrans. The 2022 edition of the world's leading trade fair for transportation technology took place in Berlin on September 20-23. And Knorr-Bremse's mascot Knorrbert traveled to the German capital with Jasmina Brackovic, R&D Project Manager Innovation Partnerships. In this article, he shares his impressions of the event.
Monday, Sept. 19, 2022 – Berlin, Berlin, we're off to Berlin…
Jasmina and I actually took the train to Berlin one day before the trade fair's official opening, so we could take an early look at our exhibition stand. I'm really excited to be back at the world's largest rail industry trade show at last, after four long years away. And I'm especially looking forward to joining my colleagues to introduce the prototype of our electromechanical brake (EM brake), which Knorr-Bremse has been working as part of the PIVOT2 project under the EU's Shift2Rail initiative.
I can hardly wait to meet the first visitors to the fair tomorrow, when we all get to talk to each other in person. But because I found today's journey to Berlin so exhausting, it's early to bed for me so I can start my first day at the trade show full of energy and enthusiasm!
Tuesday, Sept. 20, 2022 – InnoTrans opens for business
And we're off! InnoTrans opens its doors to all visitors at the stroke of 9.00 a.m. Today, I spend most of my time with Jasmina at the Europe's Rail Joint Undertaking (ERJU) stand, because that's one of the places where we're showcasing the EM brake. And also because we're expecting a visit from Adina Vălean, the European Commissioner for Transport. Together with Carlo M. Borghini, she'll be presenting the second edition of the "Europe's Rail Catalogue of Solutions", which includes (of course) a contribution by us! This comprehensive catalog lists the many solutions developed under the Shift2Rail initiative over the last seven years, all aiming to modernize the rail industry and make it more attractive.
My first, highly enjoyable day at the trade fair finishes at 6.00 p.m., giving me an opportunity to meet up with a crowd of industry colleagues. I also check out some of the many innovations on display.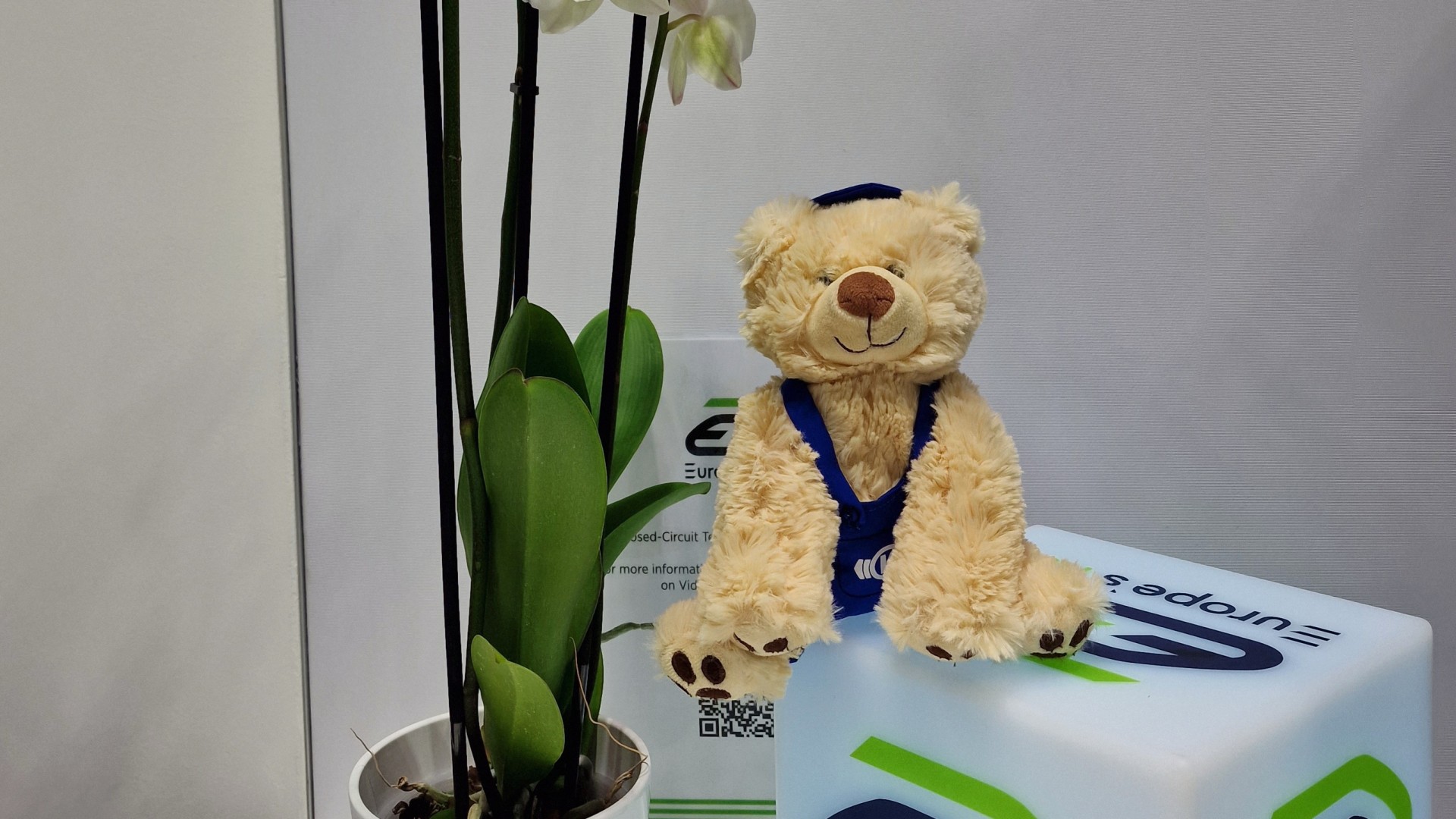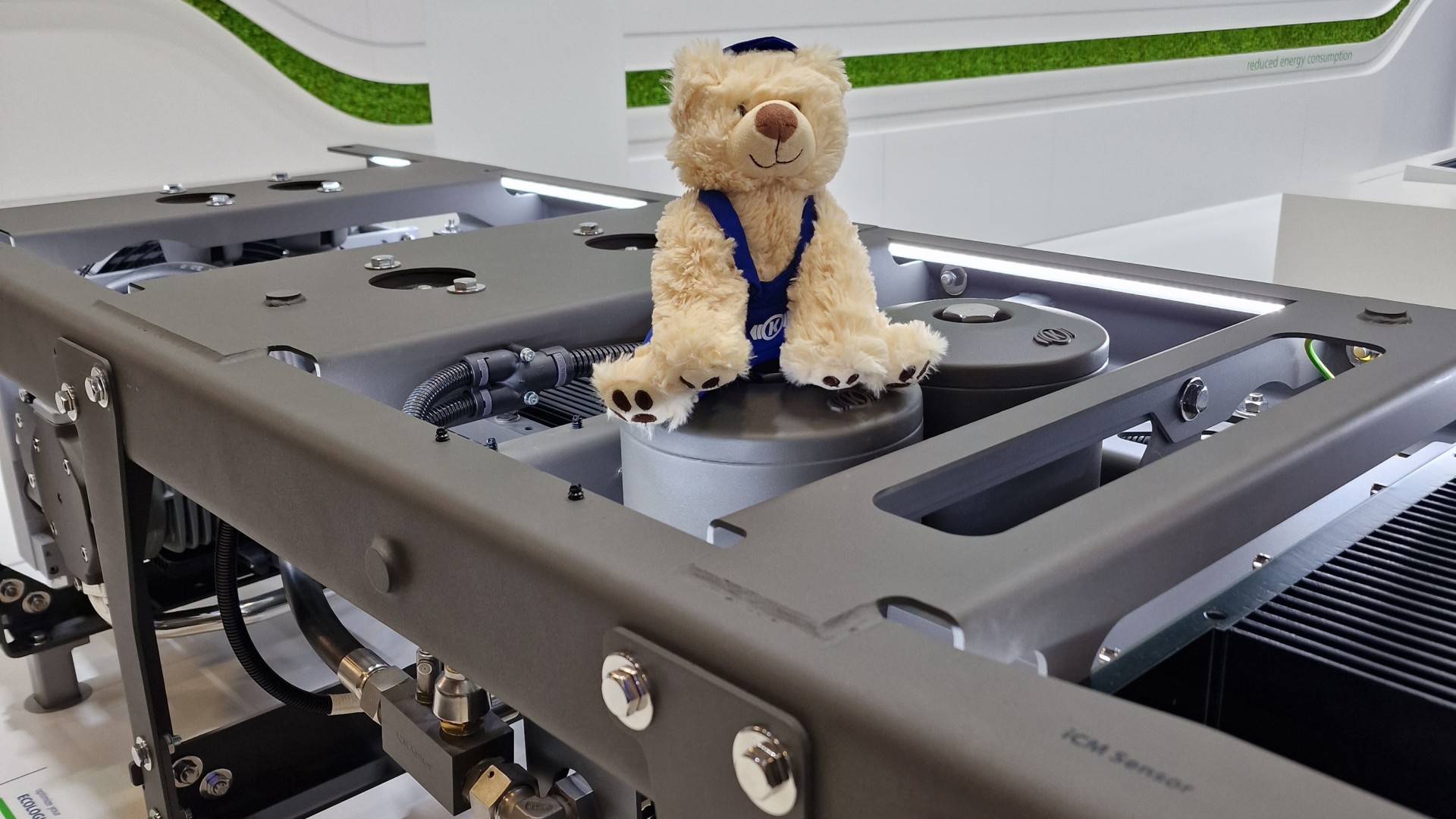 Wednesday, Sept. 21, 2022 – Day 2: The show goes on!
Before the flood of visitors arrives, Jasmina and I take a moment to check in with our colleagues on the main Knorr-Bremse exhibition stand. This year's stand is truly enormous, because it's not just showcasing our braking systems, but also all the other rail systems developed by our business units. We make the most of the time available to talk to the trade show teams about the different exhibits. We're impressed, for example, by the low life-cycle costs of the compact, lightweight AirSupply Smart, which delivers compressed air based on vehicle payload, speed and braking patterns while simultaneously reducing noise and carbon emissions. We also take a close look at the Evac sanitary systems for railcars – clean, compact toilet systems that reduce water consumption and improve vehicle availability.
After a busy morning, we make our way to the Women in Mobility Luncheon. It's a great opportunity to meet and get to know women working in the rail industry. And as it happens, Knorrberta's there too!
Thursday, Sept. 22, 2022 – More than halfway through
Today I'm back at the Europe's Rail stand, looking after our exhibit again. I'm delighted by the amount of interest shown in our electromechanical braking system demonstrator. And very proud to be able to present it as the braking system solution we've been working on as part of the PIVOT2 project. Unlike conventional pneumatic braking systems, the electromechanical brake is based on brake-by-wire technology that uses electricity to generate braking signals and apply braking force. It doesn't need any new mechanical interfaces on the bogies, and acts as a key enabler for the "airless train".
After a successful Day 3 of trade show action, I go back to the hotel and fall into bed, exhausted!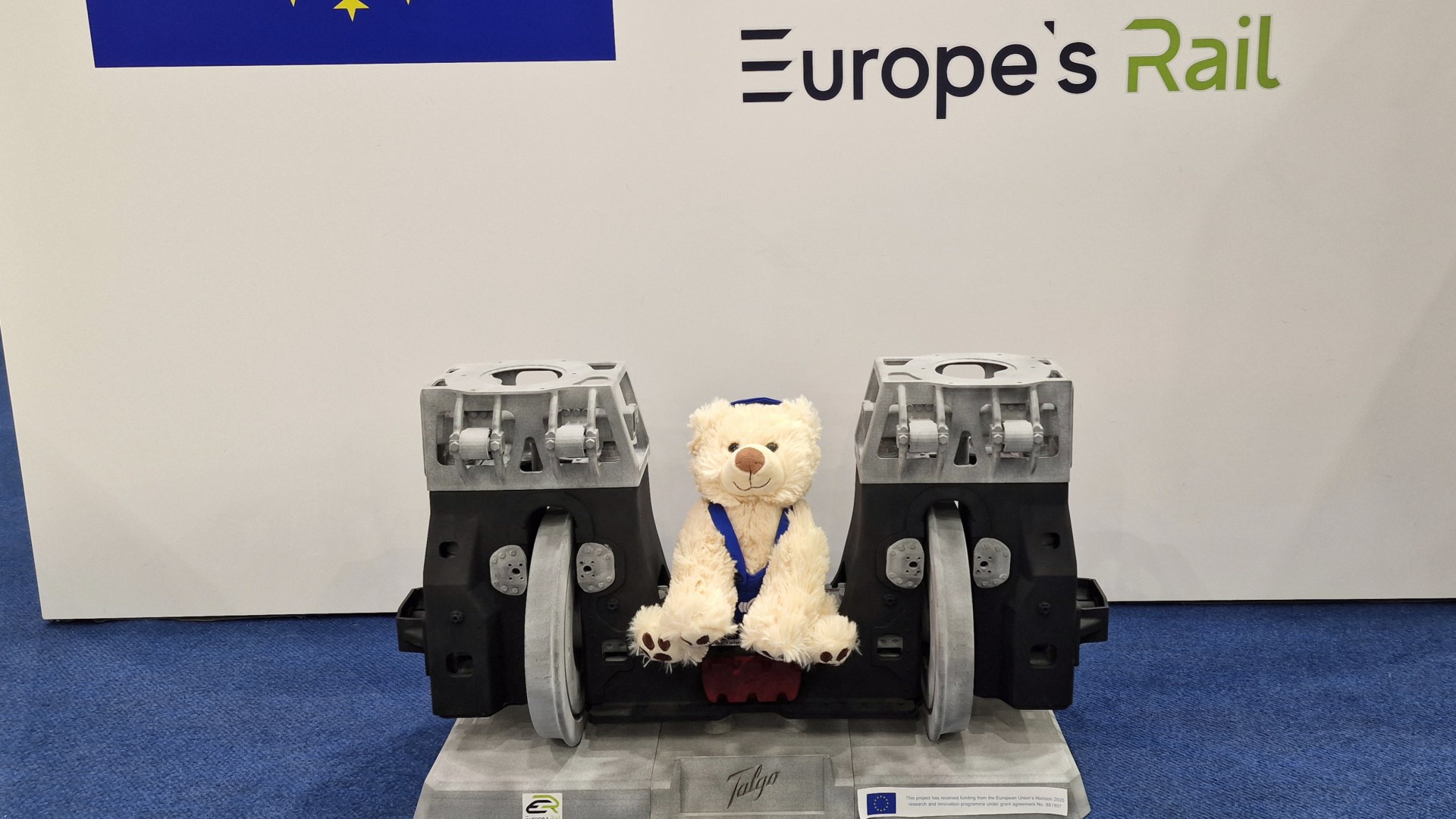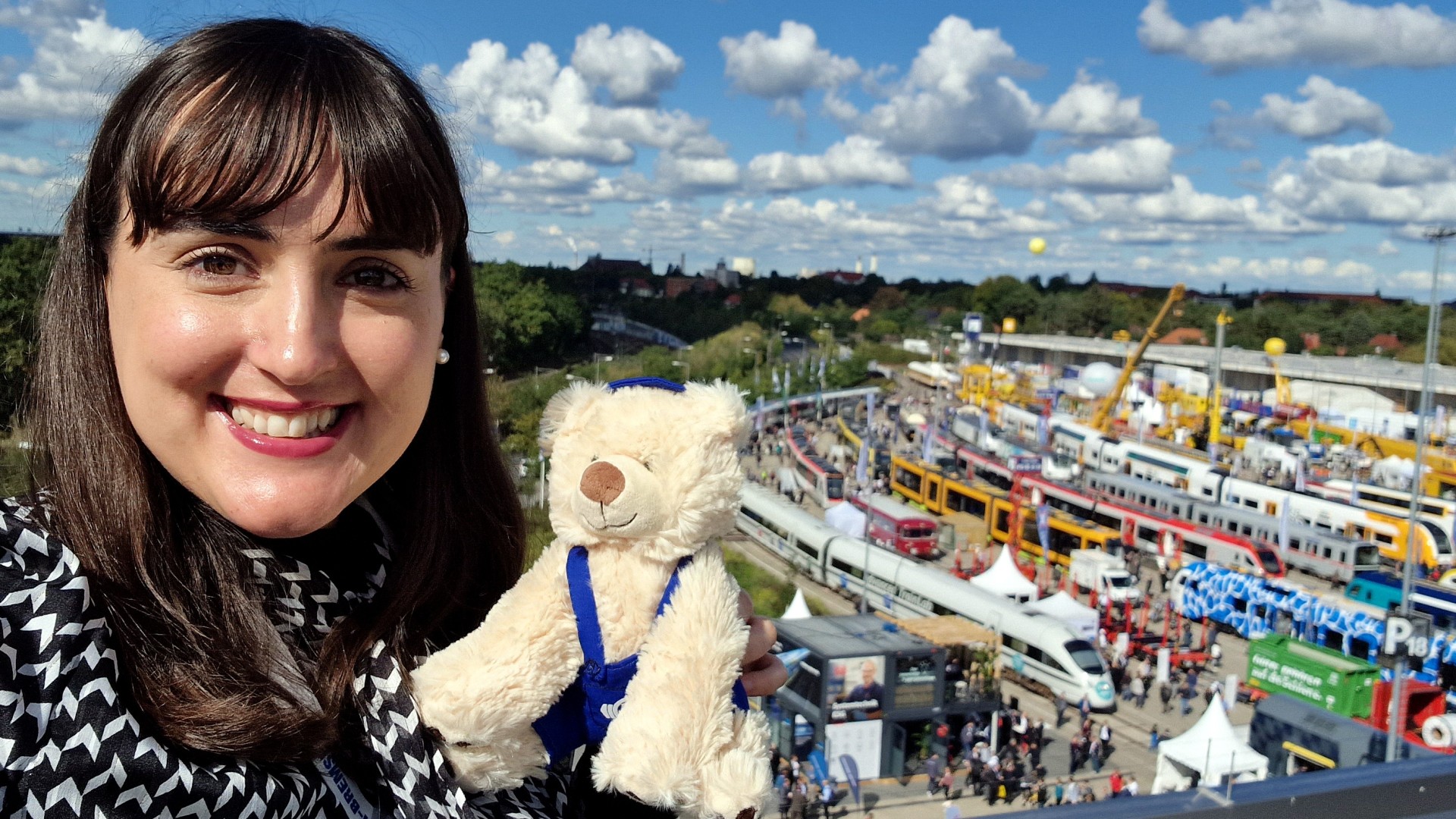 Friday, Sept. 23, 2022 – Goodbye, Berlin!
The final day of the trade fair dawns – the finish line is in sight. Jasmina and I make the most of our last few hours at the trade show to take a closer look at the outdoor exhibition area. There are lots of new train models on display here, like the Alstom Coradia Stream CFL, which is fitted with a Knorr-Bremse braking system. The outdoor showground is very impressive, and as a diminutive service technician, I take every opportunity to check the various systems and ensure everything is installed just as it should be.
Sadly, our time in Berlin soon comes to an end. Even so, I'm very happy and satisfied with the way things have gone. Now I must spend a little time processing all the impressions I've gathered over the last four days.
But right now, it's time to say: Goodbye, Berlin – I look forward to seeing you again in 2024!
Your Knorrbert



Back to overview: Newsforum