Breathe easy – with clean[air].
Fears about catching the coronavirus on public transportation have prompted some rail travelers to start using their cars instead of taking the train. But the promise of clean air could help to get passengers back on board. The solution lies in a field where every micrometer counts – and where one Knorr-Bremse company can draw on considerable expertise.
Virologists often use the "Swiss cheese model" as a metaphor for our defenses against the coronavirus pandemic. If you lay one slice of cheese on top of another, some of the holes may align so that the virus can get through. But if you add a third slice, the holes will be in different positions and the virus will no longer be able to find a way through. The Swiss cheese model also applies to effective protection against viruses and pathogens on trains.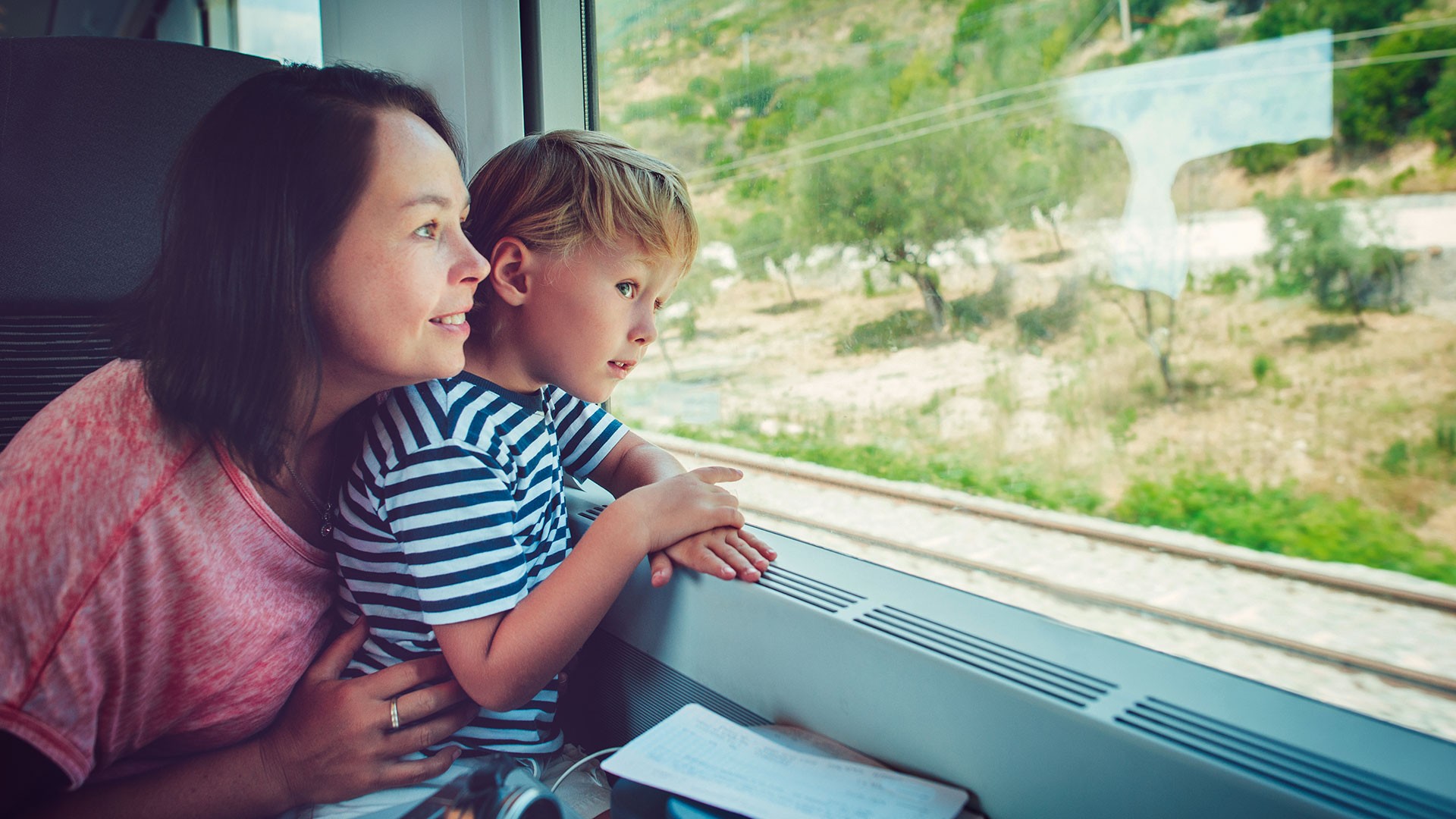 clean[air]: a solution for clean, safe air on trains
Long before the pandemic, China, some Middle Eastern countries and some countries of the former Soviet Union were already asking for systems that could deliver clean, safe air on their rail vehicles. This was partly due to cultural factors and partly to the dangerous levels of air pollution in booming industrial areas and the harmful health effects of dust in desert regions.
Many of the technologies that Knorr-Bremse's subsidiary Merak, the global market leader for rail HVAC systems developed at the time, the global market leader for rail HVAC systems, are now also proving their worth in the fight against SARS-CoV-2 and other similar pathogens.
Merak's new clean[air] system combines these technologies into an integrated, three-layer solution. The icing on the cake is a smartphone app that allows passengers to view on-board air quality in real time if the relevant functionality has been implemented.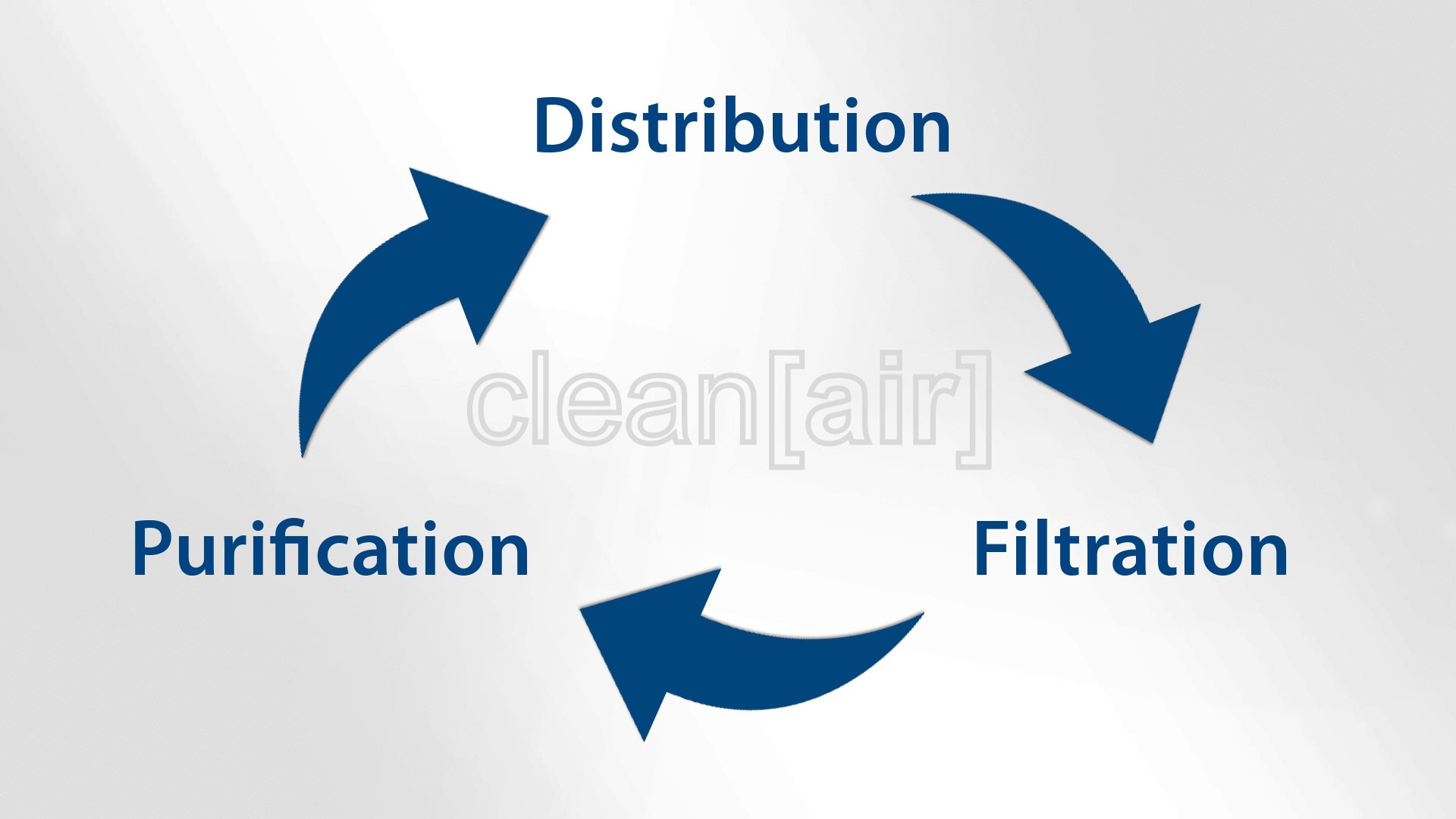 Layer one: optimized air distribution
For Merak, there is nothing new about delivering the optimal mix of circulating on-board air and (colder) fresh air. The "free cooling" concept was originally designed to reduce HVAC system energy consumption. But the underlying principle can be used to significantly improve air quality in cars and compartments through a simple retrofit. Firstly, air quality is improved through increased fresh air intake. Secondly, air is blown in from the compartment ceiling and extracted from the floor. This downward air flow reduces the risk of infection for passengers sitting or standing in close proximity to each other.
Layer two: air filters
Merak's portfolio includes long-life and electrostatic filters that can remove particles of less than 30 micrometers (µm) with over 99% efficiency, including the aerosols that transport the SARS-CoV-2 virus. The performance of the filters is comparable to that of high-efficiency filters. These easily retrofittable filters form the second layer of the clean[air] solution.
Layer three: air purifiers
Air purifiers provide a powerful final layer of defense that neutralizes any pathogens that have not been removed. The most effective solutions against airborne pathogens are ionization technology, UV-C irradiation and electric near-fields. Knorr-Bremse has many years experience in this area, too: Merak first installed HVAC systems with UV-C lamps on Russian high-speed trains in 2009, and has since also installed them on mass transit trains.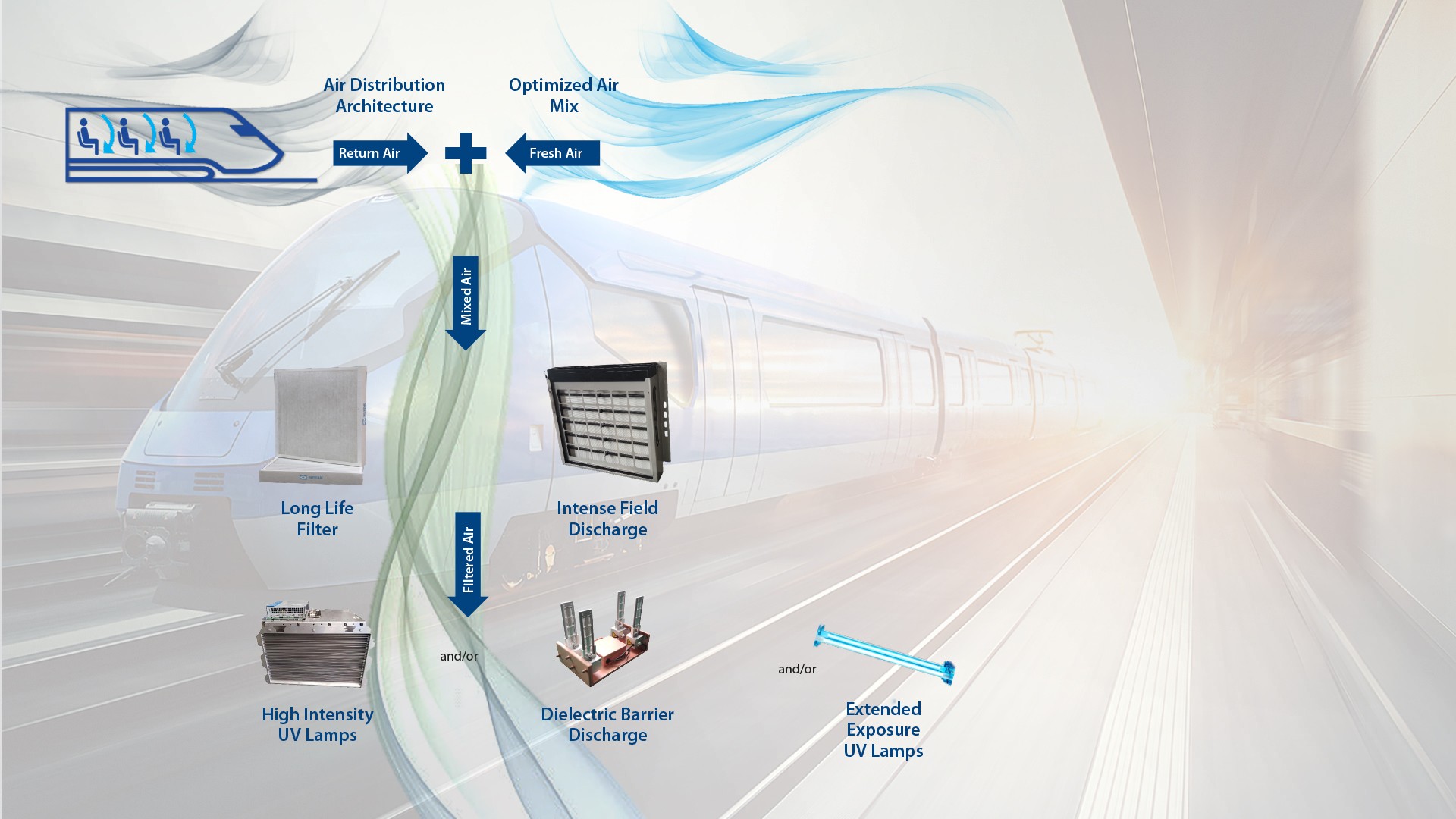 Back to overview: Newsforum